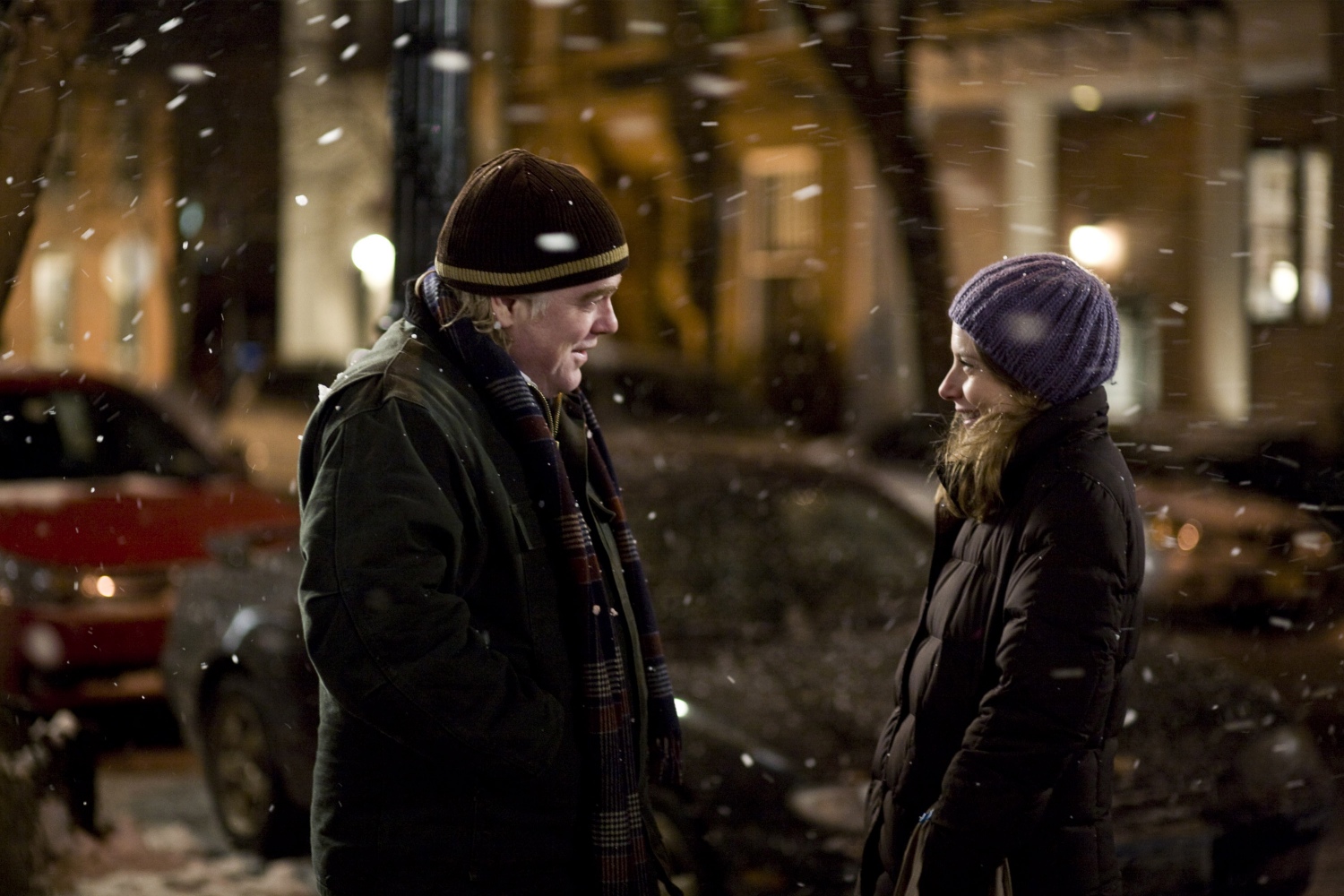 5. If only every romantic comedy could be as good as "
Jack Goes Boating
," a small movie about painfully shy people who fall in love despite being adrift in a cynical sea of decaying relationships and social ostracism.
4. The magnificent
Phillip Seymour Hoffman
plays Jack, a socially awkward limousine driver who gets set up with fellow square Connie (
Amy Ryan
), who works as a saleswoman for a self-help seminar outfit.
3. Connie loves boating, but Jack can't swim so friend and co-worker Clyde (
John Ortiz
) teaches him to swim and tries to coach Jack about long-term relationships even though Clyde's own marriage to Lucy (
Daphne Rubin-Vega
) is crumbling.
2. "Jack Goes Boating" might set a celluloid record for painful pauses, awkward silences and stilted dialogue, but it's all wonderful because the cast create believable and whole characters taken from everyday life, with real problems -- people who fumble, struggle and miss their mark yet manage to display truly loving acts through small kindnesses and giant leaps of trust.
1. This movie only made about
$474,000
, but it is so much better than the hideous spate money-making of romantic comedy released this year ("
Sex and the City 2
," "
Date Night
," "
Going the Distance
," "
Valentine's Day
," "
Leap Year
," "
The Switch
," "
The Bounty Hunter
," "
Killers
" and "
Knight and Day
" to name a few) and though its gone from theaters in Des Moines, it merits a must-rent on Netflix, Video On Demand or DVD purchase when it arrives Jan. 18.
=============================
"Jack Goes Boating"
Run time:
1 hour, 29 minutes
Rated R
Genre:
Romantic comedy
Director:
Phillip Seymour Hoffman
Cast:
Phillip Seymour Hoffman, Amy Ryan, John Ortiz and Daphne Rubin-Vega
Finney's Flicks Grade:
A+